I'm sure there's going to be thousands of blogs about going green on St. Patty's day and what better to remind everyone of the 4 R's:
Reduce
, reuse, recycle and
replenish
 . (
You're welcome to revisit some of my older post simply click on one of the 4 R words for the link) 
KEETSAhas fab green bags check it out
Our families newest green effort is grocery shopping. We started buying only what we need to eat for three days I wonder sometimes what guests think when they get water out of the fridge and all they see are eggs, cheese and butter, I even wonder if we need a fridge at all, if only we were allowed to have chicken in the neighborhood and cut out or consumption of cow's milk cheese since cow pollute more than planes, trains and autos combined in a given year, the most important non-CO2 greenhouse gas is methane, and the number one source of methane worldwide is animal agriculture. I've been a vegetarian for 22 years and my family went meatless about a year ago.
and when it comes to grocery bags we either bring a reusable bag or carry the food out bag-less , it's no biggie if you're only buying a few days worth and a stroller helps.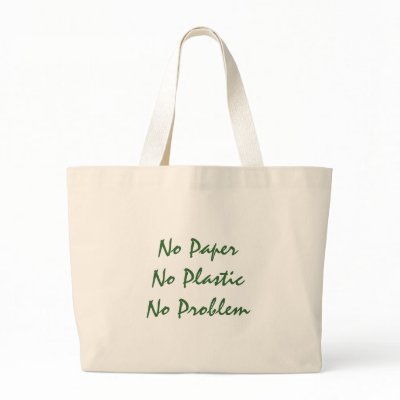 I try not to buy prepackaged food items like drink boxes or single serve anything, it's just as easy to come home and do it ourselves. I empty everything into reusable containers and but the cardboard boxes in the recycling bins and any plastic packaging I bring to recycle at the local grocery store, most have plastic bag recycling bins out front. The grocery store has been my biggest challenge yet, it's much harder to reduce things when you don't have then options of bulk food or joining a co-op and buy organic food, it's getting easier and 75% of ore meals are homemade , now if I could figure out how to work the pasta attachment on the mix we'd be almost there. Maybe that'll be my next post.
Go green and stay healthy!